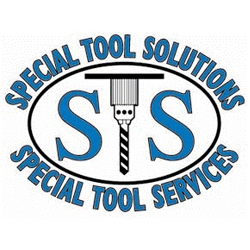 Production Machine Operator / CNC Machinist
Sorry, this job has expired.
Jacksonville, FL
Special Tool Solutions is inviting both entry level and experienced candidates to apply! Machine Operators / Machinists will perform work at our machinery manufacturing and production facility in Jacksonville Florida.
Meet our recruiters on Thursday July 22nd between 10:00AM and 2:00PM. We are actively reviewing applications and scheduling interviews. Complete quickly apply for next steps.
What we offer: Special Tool Solutions offers year-round stable employment with outstanding employee benefits including: No Cost Employee Health Insurance Plan, Dental Insurance, Disability Insurance, Paid vacation, Paid holidays and company matching 401K / Retirement plan, Uniforms provided, Safety Shoe reimbursement, Tool purchase program. Ongoing training is available to everyone providing you opportunities for both career and compensation growth!
Unique opportunity for entry level candidates to gain experience in a skilled trades career that is highly in demand! What is CNC machining? It is a manufacturing process which utilizes computerized controls to operate and manipulate machine and cutting tools to shape stock material (such as metals, wood, foam, glass, plastics, composite) into custom parts and designs. 
Experience:
Entry Level Machinist - no experience, company paid training is provided, $15 per hour starting pay
Machinist - 2+ yrs grinding, metal machining experience, $18-20 per hour starting pay
Sr CNC Machinist - requires operator setup and programming knowledge; compensation based on experience
Qualifications:
Candidate must be US Citizen and pass drug test and criminal background check.
Due to the type of goods we manufacture - all employees must meet these requirements: No felony convictions. No misdemeanors in the past 7 years for the following: drug possession (includes drug paraphernalia), domestic violence, or any crime is which a firearm was used.
Work Hours:
We have two shifts available, days and nights, with periodic overtime available for both shifts.
Day shift is Mon-Thurs 7AM - 4:15PM and Friday 7AM - 12PM.
Night shift is Mon-Thurs 4:00PM - 2:30AM, 10 hour shifts.
About Us:
Special Tool Solutions, Inc. has operations and headquarters in Jacksonville Florida. We are part of the Machinery Manufacturing Industry, operating as a general machining job shop for commercial customers. Over 20 years experience in contract manufacturing providing Machine Shop Services and Field Machining Services. Our facilities are equipped with over 100 CNC machines where we convert raw materials of steel and aluminum into manufactured parts per customer contract specifications.
Equal Opportunity Employer
85670300